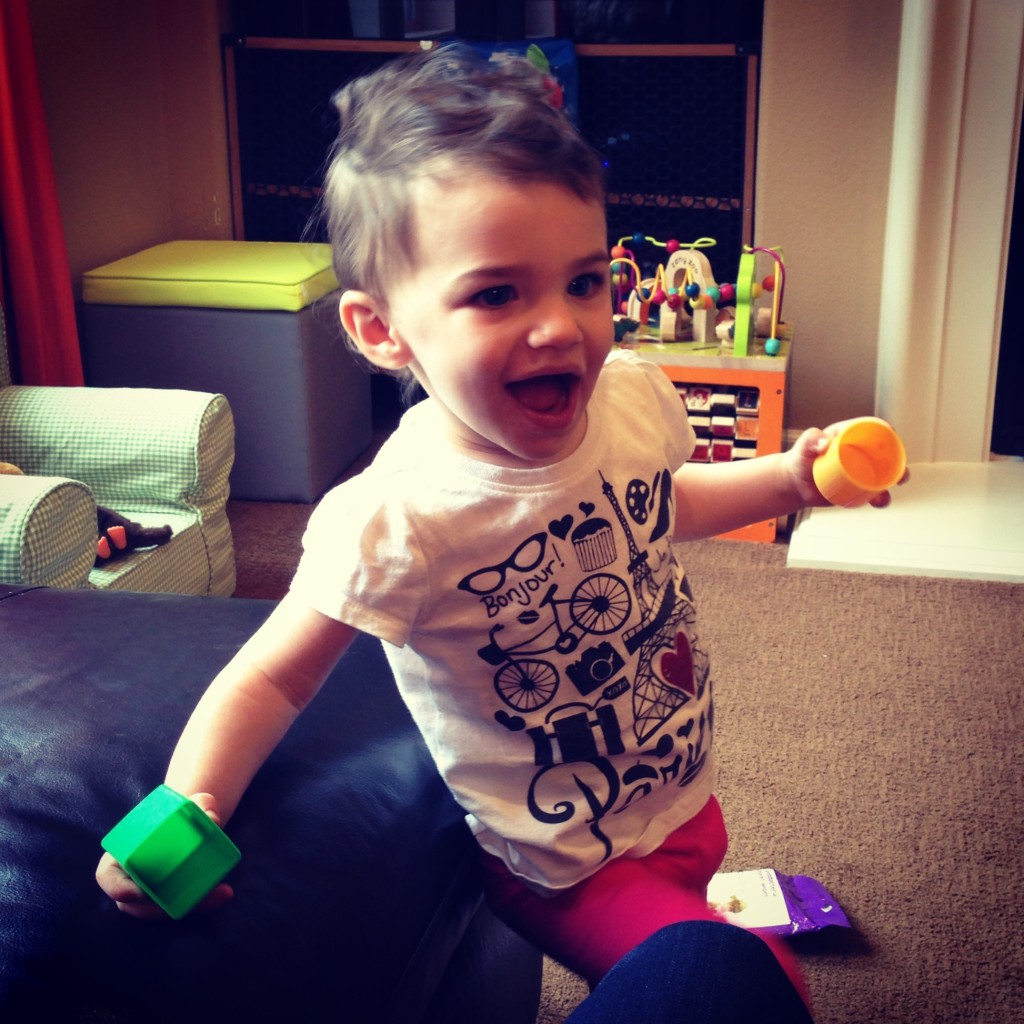 This week, Olivia:
Discovered she can move her Anywhere Chair anywhere!
Throws food from her high chair and says "all done".  She is way pickier about textures and flavors that she used to enjoy.  O also likes to take a spoonful of food, fake like she's about to eat it, and then stick her tongue out so the food falls out.  Then, she'll grab it in her hand and throw it off the high chair 😛
Started squinting at things. I squint quite a bit, so I'm hoping she has just picked up my facial expression
Looks for stuff in my bag (milk, snacks)
Helps close the door to the laundry room
Helps put away groceries by taking items out of the bag and handing them to me
Threw a wrapper in the trash without me saying anything!!  I thought it was a fluke so I started handing her things to put in the garbage, and she did it! This is where it helps to have a trash can with a touch-free sensor to prevent her little hands from getting grimy.  I love our iTouchless trash can!
Came up behind me and gave me a hug
Likes to snuggle with me in the Boba Air
Disclosure: Posts may contain affiliate links. If you purchase a product through an affiliate link, your cost will be the same but we will automatically receive a small commission that goes straight into Olivia's piggybank. All product opinions are our own, and we do our research to only recommend the best!