French Toast Strips Recipe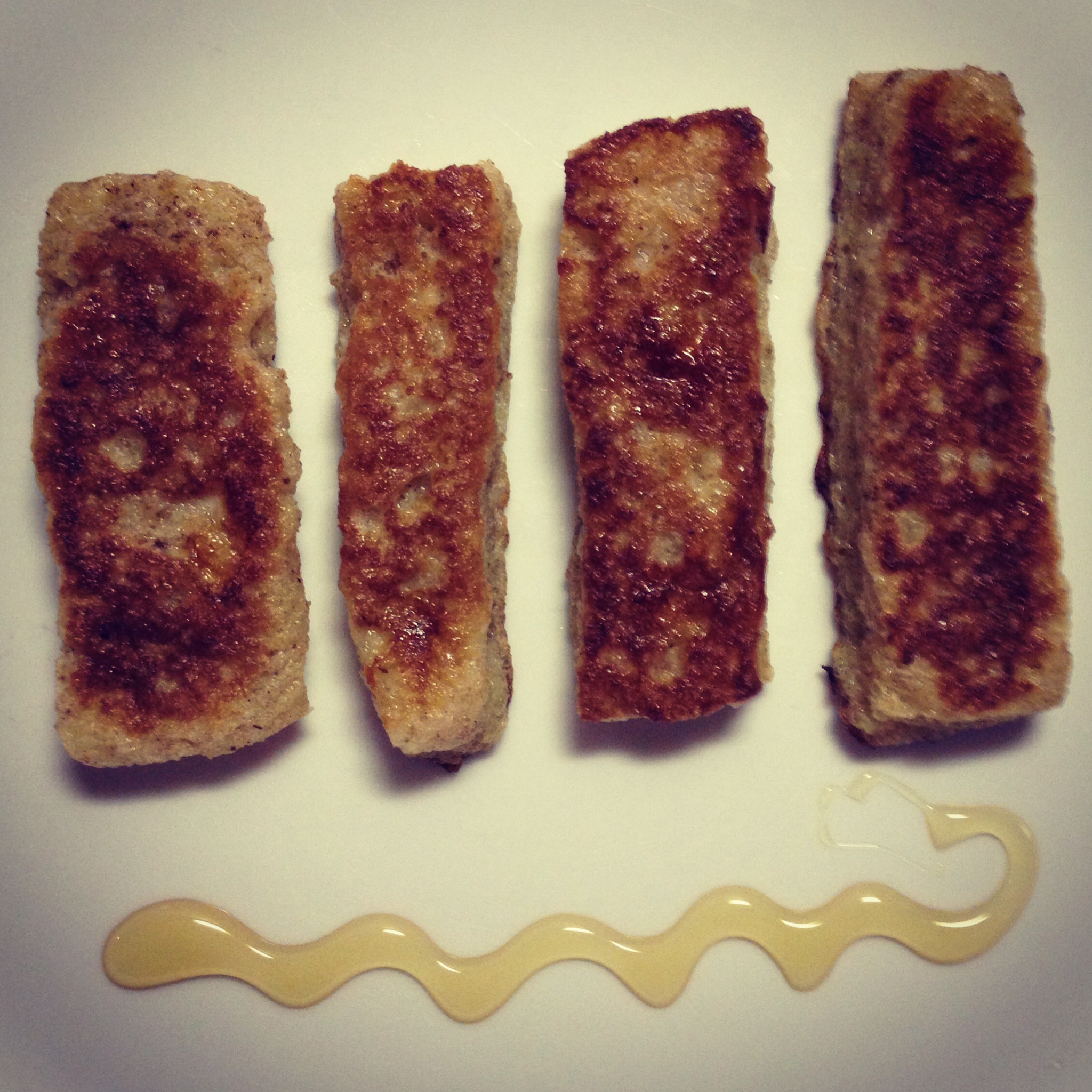 2 slices whole wheat bread
1 egg
1 tablespoon milk
¼ teaspoon nutmeg
¼ teaspoon cinnamon
1 teaspoon brown sugar
¼ tablespoon coconut oil
Cut crusts off of bread slices (you can save/freeze them to make croutons)
Cut each slice into four strips
Beat egg, milk, nutmeg, cinnamon and brown sugar in a bowl
Soak strips in egg mixture
Heat coconut oil on skillet
Place strips in skillet and cook through on both sides (careful, these are easy to burn!)
Serve with honey, jam, fresh fruit or maple syrup.
Recipe by
Who's That Mom?
at http://www.whosthatmom.com/french-toast-strips-recipe/